THE CHALLENGE
The I-95 and U.S. 202 interchange in Wilmington experienced severe traffic congestion and accident rates for years. Built in the mid-1960s, its concrete pavement and interchange bridge decks deteriorated over time.
The interchange was one of several areas along U.S. 202 targeted by the State of Delaware and the County of New Castle for major improvements. The proposed changes drew the attention of global pharmaceutical company AstraZeneca, which decided in 1999 to relocate its North American headquarters just north of the I-95/U.S. 202 interchange.
To prepare for AstraZeneca's relocation, the State and County needed a plan to overhaul the area—with minimal disturbance to the local community.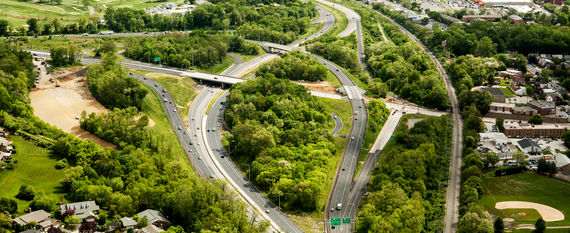 HOW WE HELPED
McCormick Taylor joined several other consultants engaged by the State of Delaware. Together, we developed a Master Plan for over 152 acres on either side of U.S. 202, including the interchange. The plan encompassed:
Transportation improvements

Recreational area development

Environmental enhancements

Cultural resource preservation
In collaboration with the other consulting teams, we identified specific improvements, designed a new traffic flow, and devised a plan to implement changes on time and on budget.
Our collaborative team successfully:
Increased the width—from one to two lanes—for ramps from I-95 northbound to US 202 northbound

Extended two-lane ramps from US 202 southbound to I-95 southbound to meet current design standards

Removed and relocated the existing ramp from I-95 southbound to U.S. 202 southbound

Lowered the US 202 bridge over I-95 to address an existing vertical clearance problem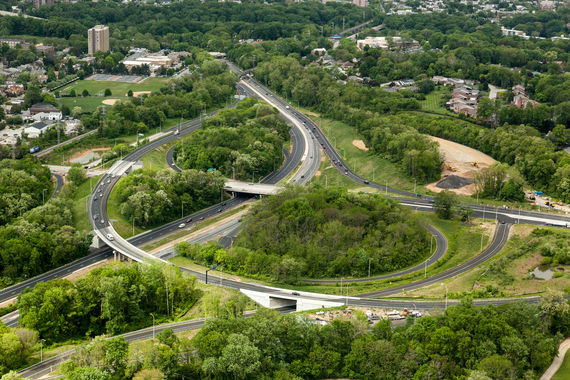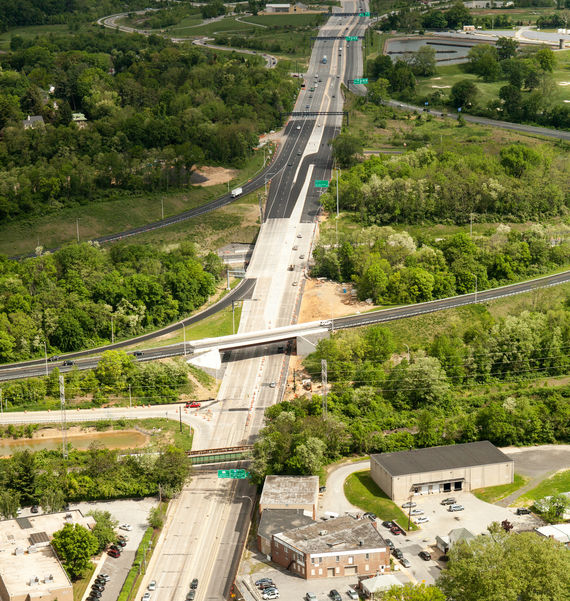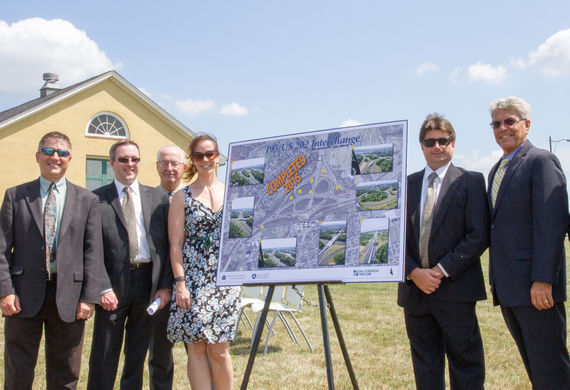 RESULTS
The project was a unique and excellent example of a positive team effort between the owner (DelDOT), designer (McCormick Taylor), and contractor (Mumford and Miller concrete) to bring a highly complex design and construction project to successful completion.
Today, the I-95/U.S. 202 interchange sees significant vehicular traffic but with less peak-hours congestion and fewer accidents. Express traffic flows seamlessly north toward Philadelphia and south toward Baltimore, and local traffic enjoys greater fluidity with the relocation and reconstruction of the lanes, ramps, and bridges. The local community embraced the project, even during its construction phase, and now enjoys a safer, smarter, and more sustainable way to get around town.