THE CHALLENGE
The Ohiopyle Multimodal Gateway Project, OMG for short, passes through both Ohiopyle Borough and Ohiopyle State Park. The project is a collaborative effort between the Pennsylvania Department of Transportation and the Pennsylvania Department of Conservation and Natural Resources (PA DCNR), who wanted to provide safety enhancements and improvements to the Route 381 (Main Street) corridor while minimizing conflict points between motorists, pedestrians, bicyclists, kayakers, and rafters.
 
Ohiopyle Borough is the heart of Ohiopyle State Park, which attracts around 1.5 million visitors annually for hiking, biking, and rafting adventures. Ohiopyle's many river- and park-dependent businesses operate under a short on-season. Therefore, aggressive construction was completed primarily during the winter so the summer season was not disrupted. Plum Contracting constructed the project, with construction services provided by McCormick Taylor and AECOM, from late fall 2018 to fall 2020.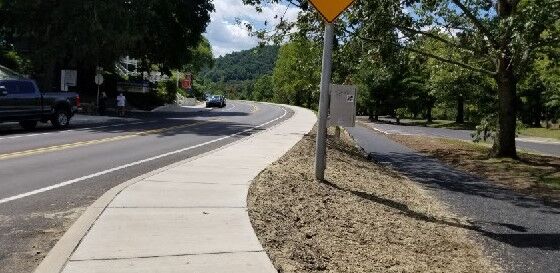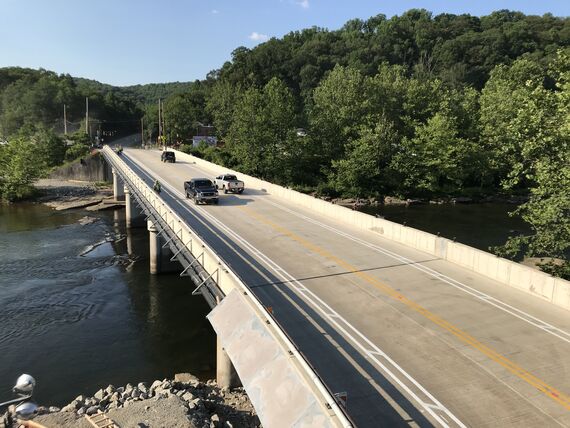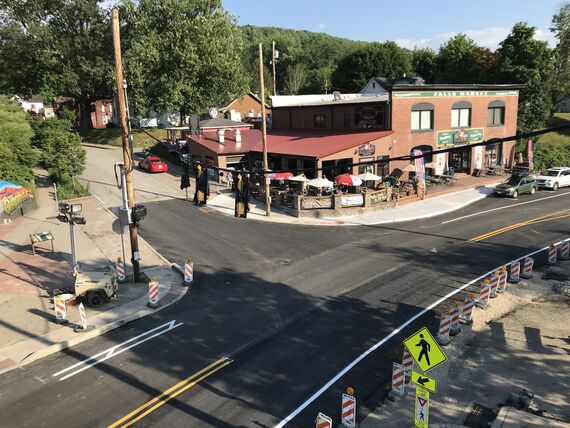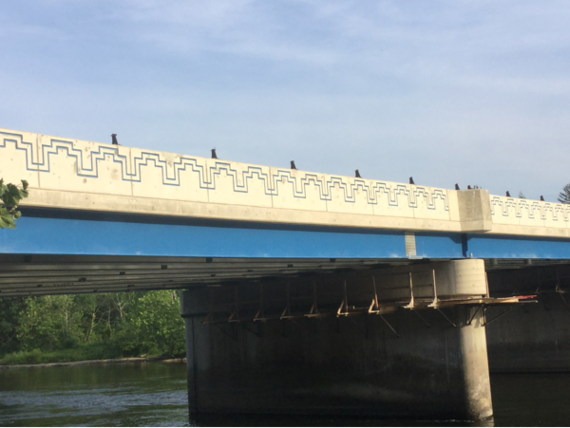 HOW WE HELPED
McCormick Taylor led a team of consultants (AECOM, Arrow, Survey & Mapping, and Navarro & Wright) from preliminary engineering through final design. We managed the project, designed all Route 381 improvements, including the Youghiogheny River Bridge, the relocated bike path, landscaping and aesthetic features, and provided design input, guidance, and review of other components, including the reconfigured parking lot, green infrastructure, and pedestrian underpass. McCormick Taylor completed environmental clearance, led the utility coordination and relocation efforts, facilitated public and agency coordination, designed project lighting, and obtained permitting. Design, along with environmental clearances and permitting, was completed in one year. McCormick Taylor also provided construction services.
McCormick Taylor worked collaboratively during project development with two state agencies, PennDOT and PA DCNR. Their input related to design, landscaping, features like fencing and railing, aesthetics related to the stone on the underpass, and other coordinated design items resulted in a unique project.
The project had an aggressive schedule for both design and construction. McCormick Taylor staff across multiple offices and the subconsultant team worked together to deliver this project faster than anyone thought possible. The schedule allowed only one year from notice to proceed with preliminary design to advertisement for construction. A typical project would have taken at least two years. While creating a quality construction plan in such a short time was a challenge, our team succeeded, and the winning construction bid was within just three percent of our bid estimate.
RESULTS
Construction was limited to two winter seasons and was anticipated to be open to traffic by Memorial Day 2020. However, as winter was about to turn to spring, the COVID-19 pandemic hit Pennsylvania. In conjunction with the Governor's order, PennDOT quickly placed construction projects on hold to minimize exposure for all those involved. Job operations were paused on March 17. Over the course of the next two weeks, statewide teams were formed, consisting of the department working with industry partners to develop a guide to restart highway construction projects, with a focus on avoiding the spread of COVID-19.
Due to the incredible success of these teams, the Ohiopyle Multimodal Gateway Project continued construction operations on April 6. The project was given this early start due to the "critical" nature Route 381 has with the community of Ohiopyle, various modes of transportation, and the state park. Winter construction is difficult enough, but the added delays caused by the pandemic pushed back the completion date. The project opened to traffic on July 3, 2020, and final activities were completed through August.
AWARDS
2021 Project of the Year, MASITE
2021 America's Transportation Award, Quality of Life/Community Development, Northeast Region (Small Project Group)
2020 Project of the Year, ASHE Southwest Penn Section
2020 Innovative Transportation Solutions Winner, WTS Pittsburgh