THE CHALLENGE
The WB MARC Station, located on U.S. 40 in Baltimore City, exceeded capacity daily, forcing patrons to park in adjacent neighborhoods. The goal of the project was to improve accessibility and functionality of the existing station through modification of the station platforms, as well as improved pedestrian and neighborhood access to the station platforms. 
Improvements included new station platforms, low-level boarding to improve access for persons with disabilities, and better transfer points between different transit modes.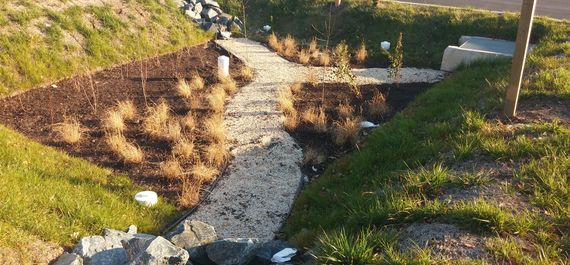 HOW WE HELPED
We developed plans for the extensive demolition that included the removal of U.S. 40 pavement, retaining walls, temporary concrete crash barriers, concrete bridge structures between Pulaski Street and Monroe Street, and approximately 41,000 cubic yards of retained fill.
McCormick Taylor continued the development of the parking expansion by completing both preliminary and final design services for the project. Hydraulic-related tasks associated with the preparation of the demolition project and parking expansion design include storm drain analysis and upgrades of existing and proposed systems, stormwater management analysis and Environmental Site Design (ESD), Low Impact Development (LID) Design, and erosion and sediment control design.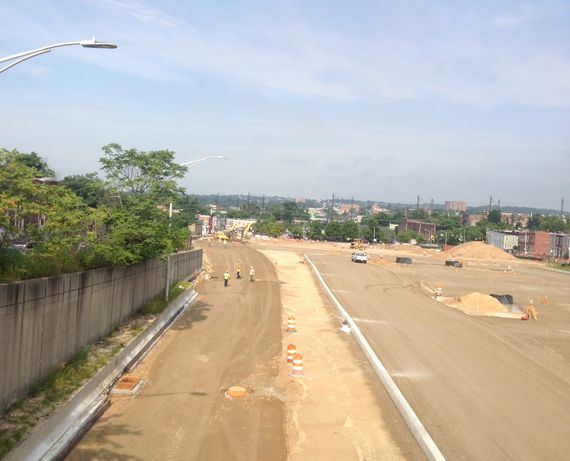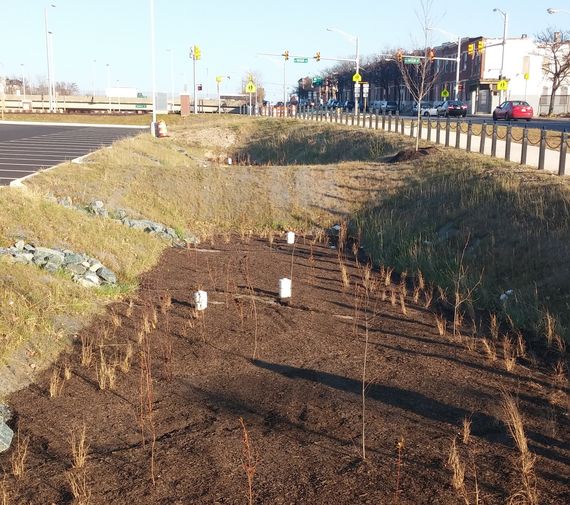 McCormick Taylor was also responsible for:
Roadway and parking design layout: Parking capacity at the site was nearly doubled and roadway adjustments help improve accessibility for motorist and pedestrians.
Public outreach and stakeholder coordination: An outreach plan was developed and identified probable community concerns/issues along with potential outreach strategies.
Public art: During the area design development phase, McCormick Taylor and a public artist conducted a three-day design charrette to identify artistic elements that could further connect the parking lot improvements to the surrounding community.
Hydraulic engineering expertise and effectiveness: This project utilized the Stormwater Management Act of 2007 and environmental site design to the maximum extent possible.
RESULTS
The completed WB Marc Station meets current and future capacity demands and prevents commuters from taking up valuable parking in residential neighborhoods. The project also improves traffic flow throughout the neighborhood, reconnects Payson Street to the street grid, and provides new space for community events. Along with landscaping and new public artwork, the project moves the neighborhood toward a transit-centric future.
Additional community benefits include:
A community space and public plaza for events
A modernized station in accordance with ADA standards
A seamless connection to the Red Line