For someone with Type 1 Diabetes, managing the delicate balance between insulin intake, food consumption, and energy expenditure can be difficult. Because of this, many people diagnosed with T1D are told to stop exercising by their doctor. This can be a huge blow to an active (or even an inactive) person who has just learned that their body is failing them due to an autoimmune condition.
The Diabetes Training Camp (DTC) Foundation funds unique and custom week-long and three-day boot camp sessions to inspire, motivate, and educate the community of people with diabetes on how to use exercise to manage their diabetes. The DTC is staffed with endocrinologists, exercise physiologists, nutritionists, certified diabetes educators, mental skills experts, professional coaches, and a top-notch medical team all focused on creating a safe environment to help folks learn how to manage diabetes and exercise. Each day at DTC includes lectures, exercise sessions, one-on-one consultations, and community building activities. Campers leave with knowledge, a renewed sense of hope, and a community of experts and fellow campers to lean on.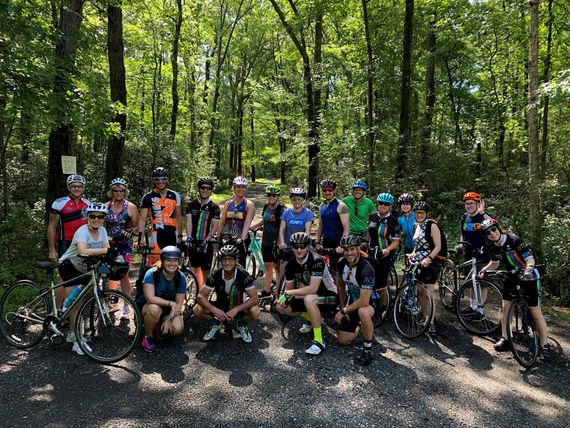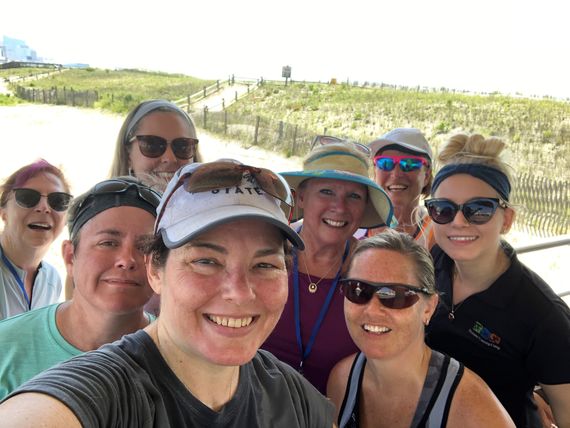 Heather Martin, a Planner in our Exton, PA office, has been a supporter of the DTC for many years. Her aunt Sharon was diagnosed with T1D when she was five. Prior to DTC, Sharon had very little interaction with others with Type 1, especially athletes. Having participated in sports in a "diabetes bubble," it was life-changing to meet others at DTC with similar experiences with T1D. Through her many years attending their camps, DTC has given Sharon the tools to live a safe and active life as an adult with T1D. She has participated in 50-mile bike rides, triathlons, and races in honor of the DTC. This organization has given her freedom and health that she otherwise would have never found on her own.
A donation from McCormick Taylor's Charity Committee helps fund the local DTC in Lancaster, PA, where people living with diabetes in the area can learn how to incorporate exercise into their lives.
 
 "I feel so grateful to work for a company that has not only a great work environment, but also cares about its employees enough to donate to causes that mean a lot to them," said Heather. "DTC has given my aunt a support network and the tools to live a fulfilling and rich life while managing her T1D. Thank you to the Charity Committee for this donation that will give DTC the opportunity to help more people live their best lives every day while managing T1D, as well as a new camp to help those with Type 2 Diabetes!"
About McCormick Taylor's Charity Committee
McCormick Taylor's Charity Committee helps our employees give back to their communities. By becoming involved with our employees' different organizations, programs, and charities, we grow closer to our employees and the places we call home.

Click here to see the other organizations we support.