Every year, 15 million babies are born prematurely worldwide. March of Dimes is a nonprofit organization that works to improve the health of mothers and babies. McCormick Taylor has been involved with the March of Dimes foundation for nearly a decade. Each year, we hold a Throwback Thursday fundraiser, during which employees can wear their favorite college gear to raise money for the organization. 
McCormick Taylor was also a proud networking sponsor for the March of Dimes' Annual Transportation Building & Construction Luncheon on Wednesday, November 3, 2021 in Philadelphia as well as a silver sponsor for the event in Pittsburgh on October 26, 2021.
Our involvement with March of Dimes is personal. Jeannette Quirus, who has served on the March of Dimes Board for over five years, and Tucker Smith are two McCormick Taylor employees personally affected by premature births. Read more about their experiences and how they became involved with the March of Dimes.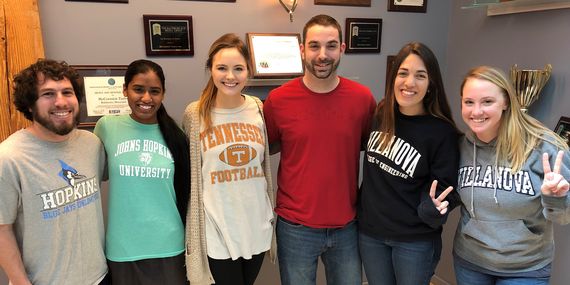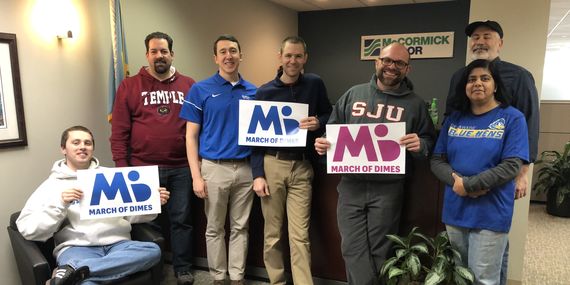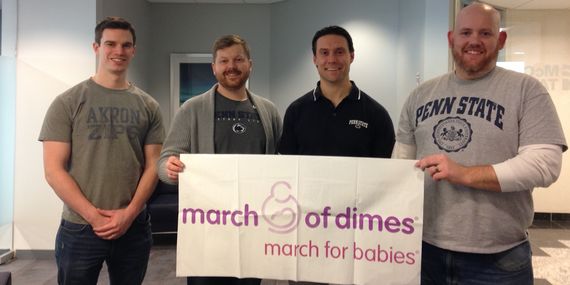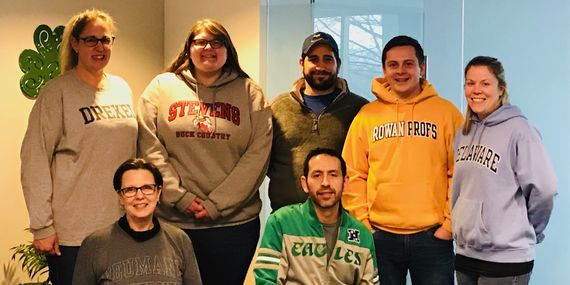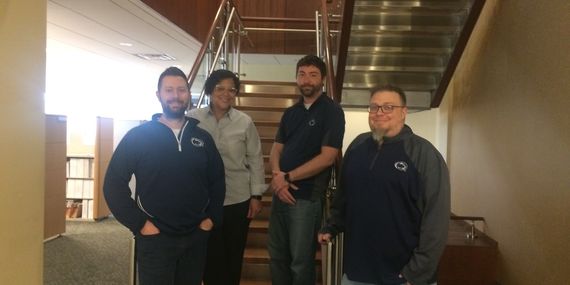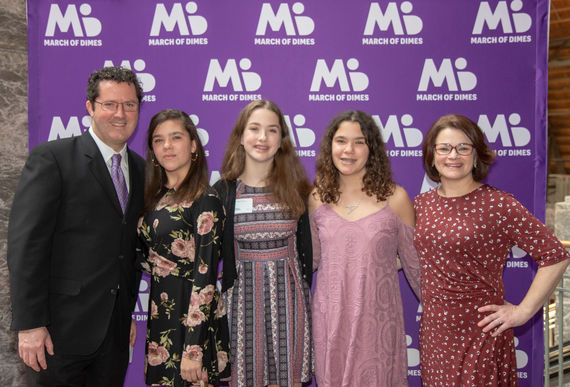 Jeannette Quirus, PE, PTOE | Director, Traffic Engineering | Philadelphia, PA
My first pregnancy was normal in every way. That is, until my water broke at 28 weeks on October 19, 2002—12 weeks premature. Jillian was born about eight hours later and we were thrown into the world of the Neonatal Intensive Care Unit (NICU). She was big for her age, weighing in at three pounds, three ounces. She spent 49 days at the NICU and is now an amazing 19-year-old. 
Years later, we decided to get pregnant again. I was already with a high-risk practice due to Jillian being born prematurely. What a shock it was at my first appointment to find out I was carrying spontaneous identical twins! Now I was even more high-risk. I was on home bed rest for two weeks. And then Anna and Kate were born at 30 weeks on May 5, 2006—10 weeks premature—weighing three pounds, eight ounces and three pounds, nine ounces, respectively. Anna and Kate spent 47 days in the NICU. They are now happy and healthy 15-year-olds in 9th grade.
The March of Dimes raises money for important research to help end premature birth. My personal hope is that the premature birth rate is much lower than it currently is when my three daughters are having their own children. 
Tucker Smith, EI | Traffic Designer III | Newark, DE
On October 29, 2013, my wife, Caroline, and I went to work, just like any other day. We were very excited about our baby's approaching due date of December 21. That evening, we went to the hospital for our parenting class and tour. Little did we know, our family would be checking in for an extended stay. While touring the hospital, Caroline started having strong contractions and the nurse conducting the tour sent us directly to the maternity ward triage. Our son, Connor, was born at 9:01 AM on October 30, weighing 3 pounds, 11 ounces. He was seven weeks early. Connor spent 30 days in the NICU.
Fortunately, Connor was healthy at birth but relied on constant support to feed and maintain his body temperature. At times, he would even need a reminder to breathe. We had never considered the possibility of premature birth for our child. Through this experience, we were exposed to so many wonderful nurses, doctors, and other parents who had been thrown into this situation. While in the NICU, the March of Dimes had representatives assisting us as new parents and providing information and activities. The real impact of the March of Dimes came through the care the medical staff provided the babies. Every year, research funded by the March of Dimes advances the treatment available to babies and increases their chance of survival and a healthy life. Now at seven years old, Connor is doing so well and growing tall.